Electronic learning platform, PowerLesson system and online real time lessons
In line with the popularity of smartphones and tablets, starting from school year 2011-2012, we are using online learning platform and mirror image projection equipment in learning and teaching in the lessons. Video clips downloaded in smart phones can be projected on the screen to raise students' learning motivation. Online learning resources, self-assessment and homework submission can be carried out via our school's eClass system.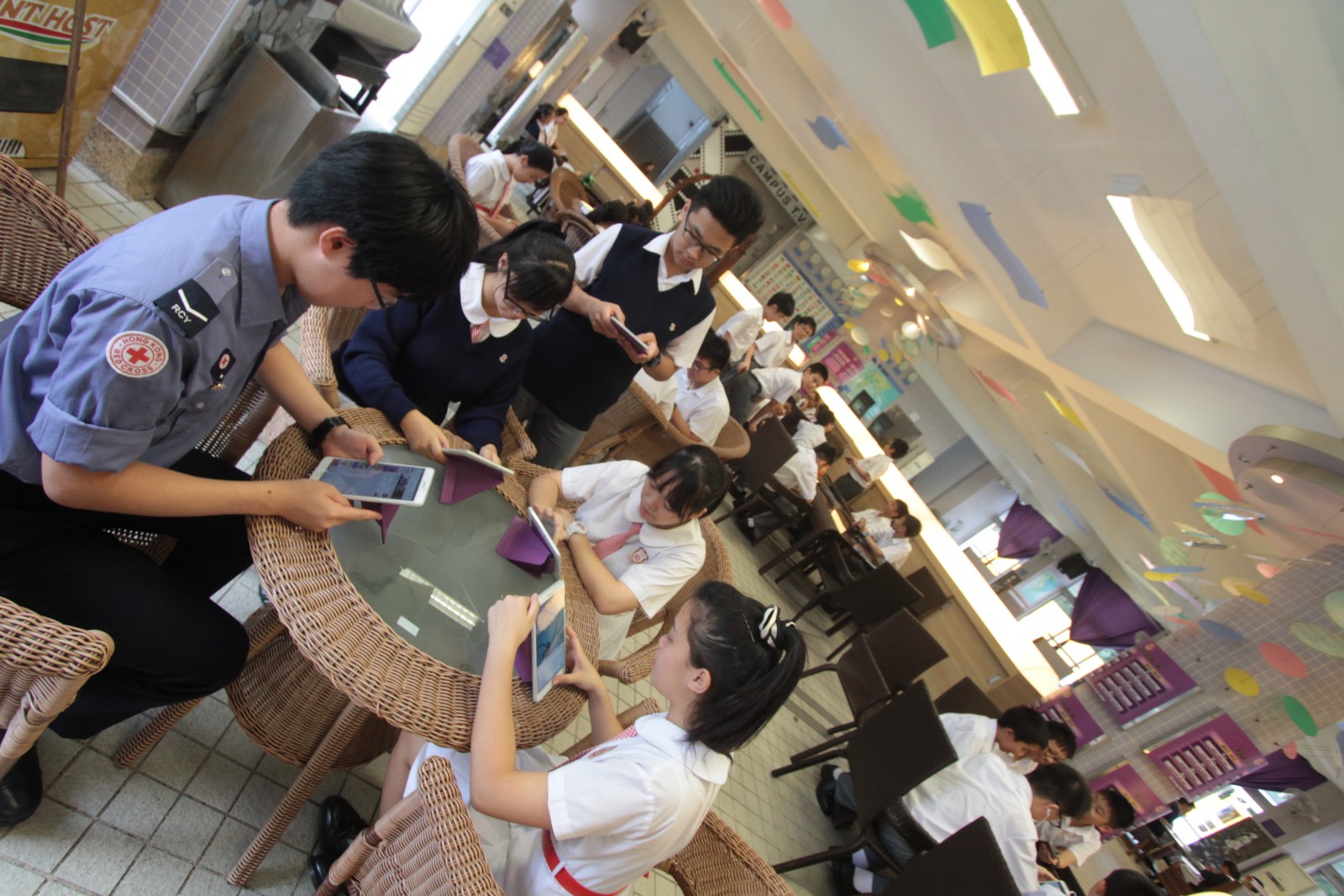 Our college already purchased the PowerLesson system and integrated with our existing eClass learning platform in order to better evaluate student's learning progress. We have created the Microsoft Teams accounts for all students starting from school year 2019-2020. Except participating in online real time lessons using this platform, teachers can also use Microsoft Teams to send messages to students, transfer learning material files and launch online quizzes. At the same time, students can ask for support or submit e-homework through this system. It can make the learning and teaching more interactive and interesting.
O

ptical fiber, School-wide WiFi Network, bandwidth upgrade and purchase of new IT teaching devices
The stability of broadband service is of the utmost importance. The installation of optical fiber would be carried out in different phases. The optical fiber access points can be increased to enhance sustainable development of E-learning. We have completed the optical fiber backbone network. All classrooms, special rooms and the covered playground have installed WiFi network. Teachers and students can use WiFi to perform e-learning and information searching in those rooms. Moreover, to enhance the WiFi speed, we are upgrading the network bandwidth and replace new WiFi access point models continuously to reach a speedy WiFi coverage environment. The enhancement of bandwidth and WiFi allows us to provide more IT activities to the students such as the VR experience day.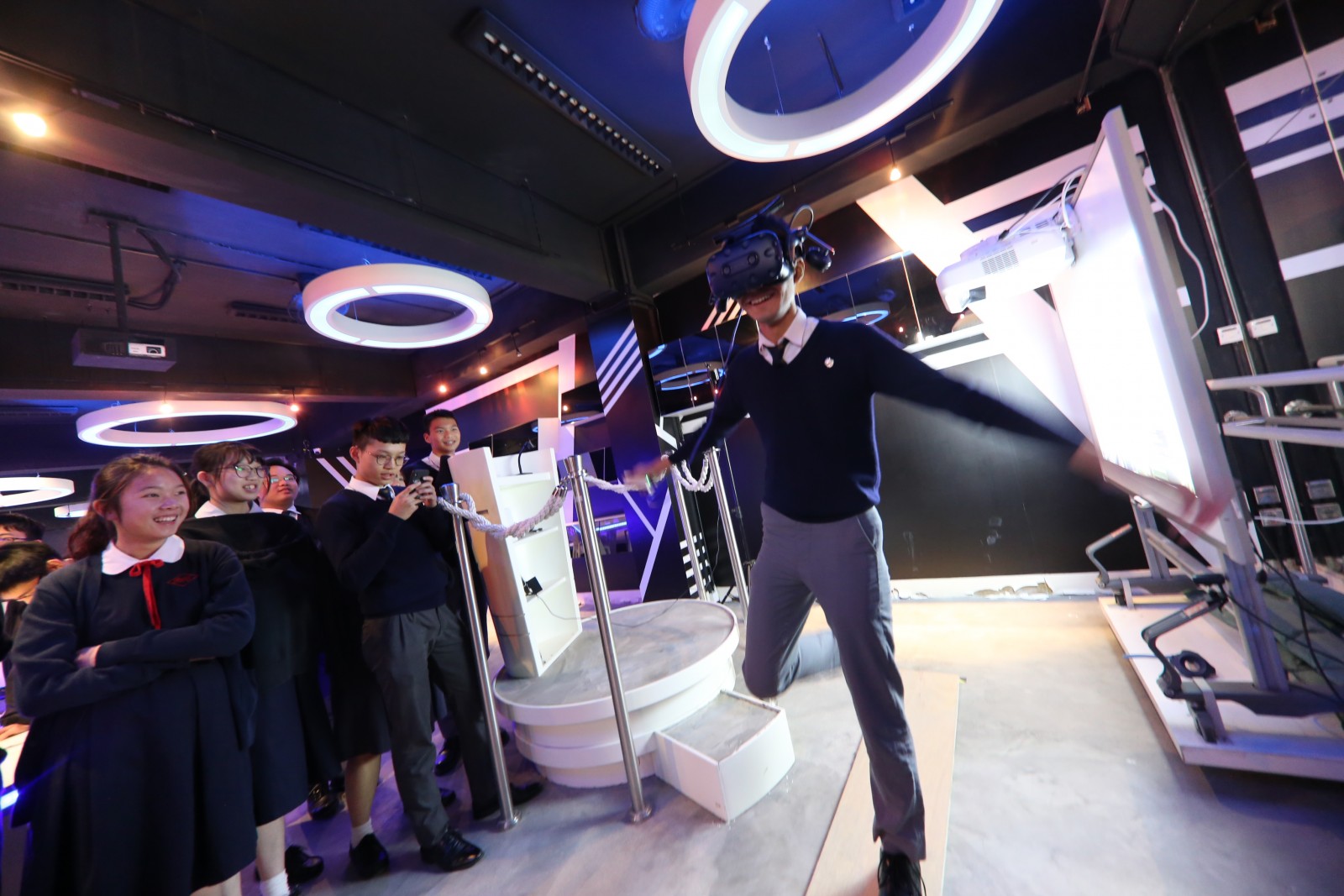 Information technology team had completed the school hall LED wall project in last year, a large LED display of 6.72m x 3.36m has already installed to provide high definition display. We believe that students can experience a rich and high-quality visual effect in all activities, competitions and talks in our school hall. We will also purchase new all-in-one PC in all classrooms and special rooms in this academic year, hope that the new computers can further enhancing learning and teaching.
BYOD and tablet PC borrowing Scheme
Our college promoted the BYOD scheme from school year 2018-2019 and allow our students own their tablet PCs for learning purpose in self-purchased, half-subsidized or fully-subsidized schemes. Different subject panels also provide different e-learning activities and evaluation platforms to enhance learning efficiency.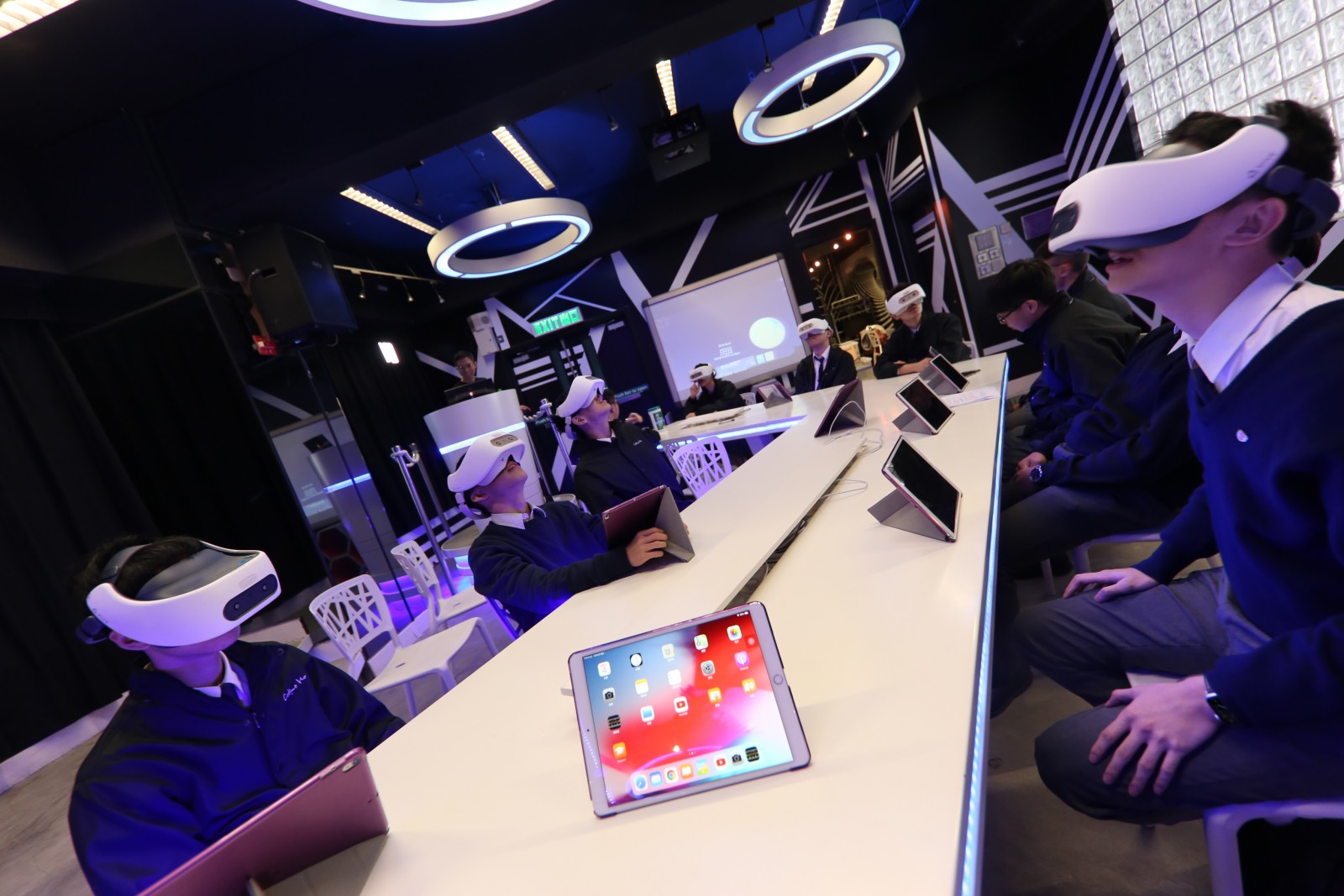 In order to support online real time lessons, all those tablet PCs have also pre-installed different online teaching apps such as Microsoft Teams through the MDM control platform. Most of our students already owned their tablet PCs through this three-years BYOD scheme. Students can also join our school's tablet PC borrowing scheme to borrow our school's tablet PCs for learning at school or at home. The tablet PC borrowing scheme can let our students study and perform self-learning more efficiently inside and outside the classroom.
iPortfolio system and handling student academic data in electronic way
In order to enhance the data management efficiency and let students register club and short-term courses online, we have used the iPortfolio system, online ECA registration modules and create online classrooms for information exchange of teachers and students a in our eClass system since school year 2016-2017.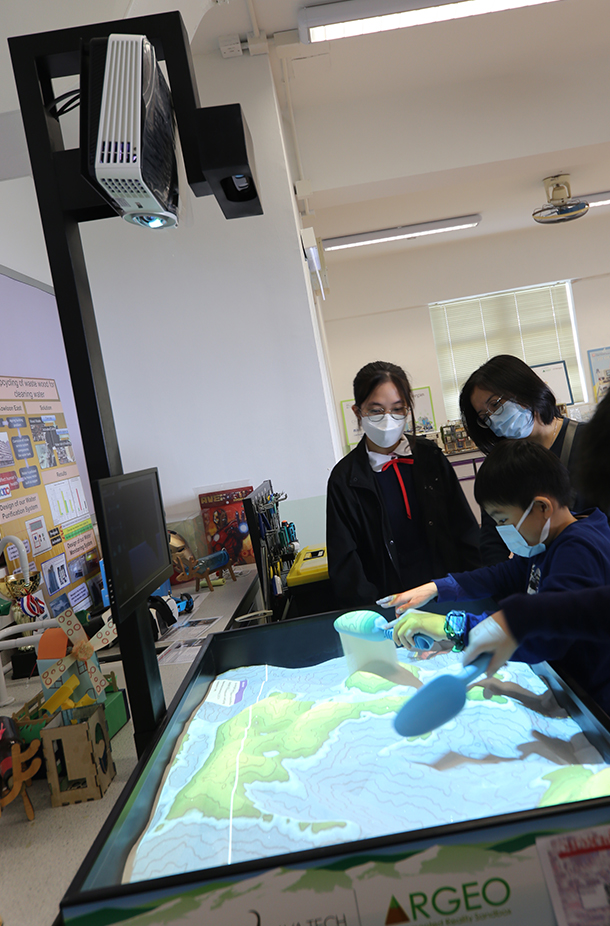 Students can register those courses and input Other Learning Experience information conveniently through tablet PCs or smart phones everywhere with WiFi coverage, this system can also enhance the system to keep all student's extra-curricular activities, competition data and academic results. We believe this scheme can further enhance the efficiency and accuracy of data management. The electronic systems can line with the analysis system of our school's data management team so that our teachers can accurately monitor the ability and performance of individual student. As a result, we can help students in a more focus way.